UK A-Z Stamps
These Royal Mail stamps were affixed to specially designed envelopes and postmarked on the first day that the stamps were issued.
10.04.2012 | British Isles T-Z, Postmarked at Dover
BUY NOW   £100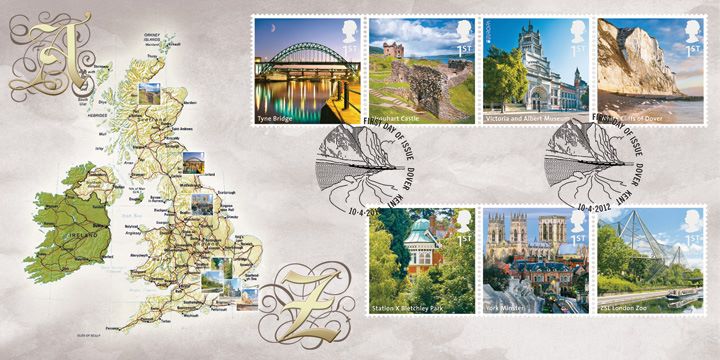 Click on image for larger view
Stamp Details:

1st Narrow Water Castle
1st Old Bailey
1st Portmeirion
1st The Queens College Oxford
1st Roman Baths
1st Stirling Castle
1st Tyne Bridge
1st Urquart Castle
1st Victoria & Albert Museum
1st White Cliffs of Dover
1st Station X Bletchley Park
1st York Minister
1st London Zoo


Limited Edition:

150 copies Worldwide.

Notes:

This exclusive design is printed on the best quality textured linen paper and then hand made into envelopes.




In Stock

Reference Images:
Commemorative Stamp
Presentation Pack (470)
PHQCards (363)
Postmark illustrations

Why not take a look at other items on a similar theme?