The Abdication Stamps
10.12.2016 | 80th Anniversary, Postmarked at Windsor
BUY NOW   £22.50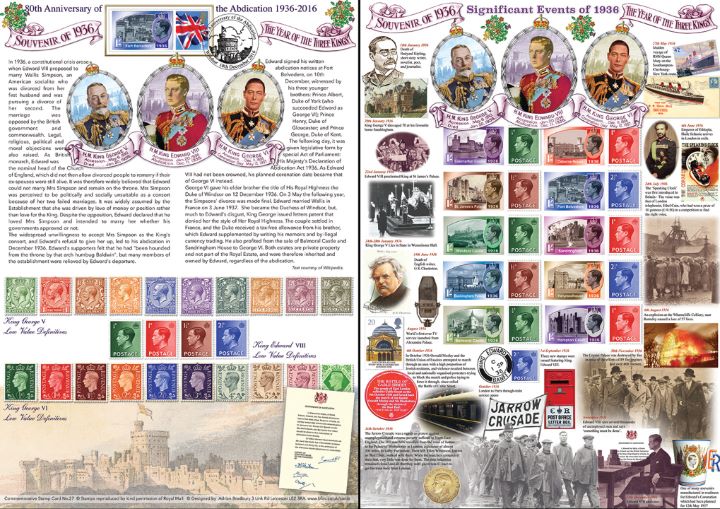 Click on image for larger view
10th December

2016

- The Abdication

Limited Edition:

200 copies Worldwide.

Notes:

NB There are ten different stamp labels depicting the following castles / royal residences, viz: Caernarfon Castle, Osborne House, St. James's Palace, Fort Belverdere, Windsor Castle, Sandringham House, Buckingham Palace, Holyrood House, Balmoral Castle and Hampton Court. Therefore it will be more than likely that the stamp label on the stamp card you receive will be different to the one shown. Please note that the only actual stamp on the card is the one postmarked at the top of the front surrounded by a border. Other stamps appearing on the front and/or reverse are printed on the card.

In Stock

Cover is on Offer:
Available in the 3Kings offer.
Why not take a look at other items on a similar theme?