1966 World Cup 50th Anniversary Stamps
31.07.2016 | England's Finest Hour, Postmarked at Wembley
BUY NOW   £15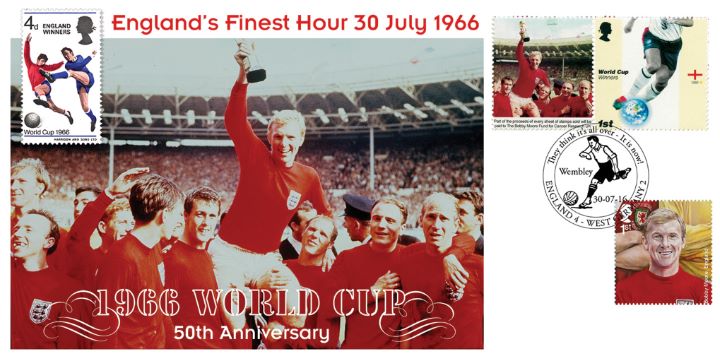 Click on image for larger view
31st July

2016

- 1966 World Cup 50th Anniversary

Limited Edition:

250 copies Worldwide.

Notes:

This cover has the following genuine mint stamps affixed (1) England Winners stamp issued by the GPO in 1966; (2) 2006 Royal Mail stamp marking the 40th anniversary with special Bobby Moore Cancer Fund stamp label attached; and (3) Bobby Moore Football Heroes stamp issued in 2013. These are all GENUINE stamps.
These covers are hand made from the finest quality linen textured paper.


In Stock

Cover is on Offer:
Available in the 1966-World-Cup offer.
Why not take a look at other items on a similar theme?