National Stamp Day Stamps
To be issued on 06.05.2017 | A Celebration of British Stamps, Postmarked at London
PRE-ORDER   £22.50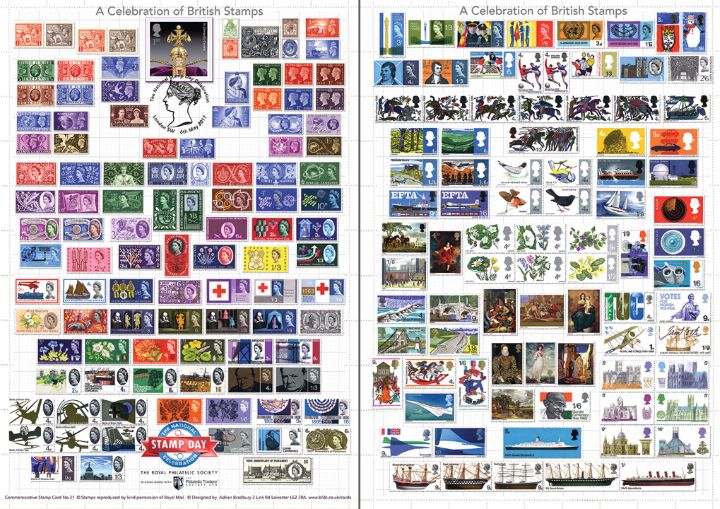 FREE Delivery on pre orders!
Click on image for larger view
6th May

2017

- National Stamp Day - Now available for pre-order.

Limited Edition:

150 copies Worldwide.

Notes:

Please note that the only actual stamp on the card is the one postmarked at the top of the front surrounded by a border. Other stamps appearing on the front and/or reverse are printed on the card.
Why not take a look at other items on a similar theme?