Elizabeth II Coronation Stamps
These Post Office stamps were affixed to specially designed envelopes and postmarked on the first day that the stamps were issued.
03.06.1953 | H M The Queen, Postmarked at London SW1
BUY NOW   £95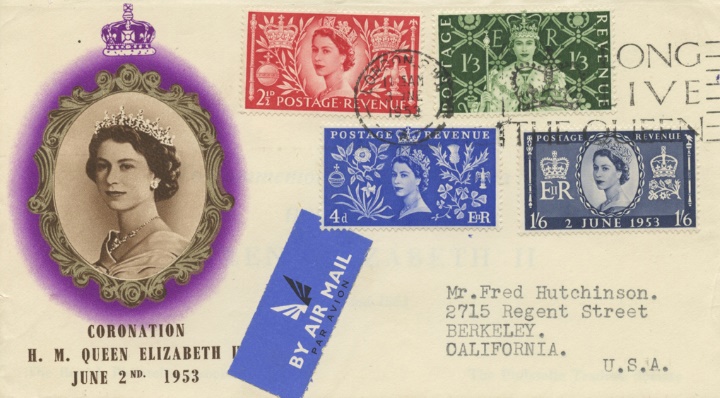 Click on image for larger view
Stamp Details:

2 1/2d Coronation Regalia
4d Country Emblems
1s 3d Queen in Coronation Robe
1s 6d Regalia and Country Emblems


Notes:

Superb cover with with clear postmark and neat typed address to California.This cover comes with an interesting hand written letter (on card) from Bob to Fred ......."London is buzzing with excitement.....all look forward to a great event....." A bit of social history!

Stock remaining:

One Left!

Reference Images:
Commemorative Stamp
Postmark illustrations

Why not take a look at other items on a similar theme?