Machins: 1s Se-tenant Stamp Coil Stamps
These Post Office stamps were affixed to specially designed envelopes and postmarked on the first day that the stamps were issued.
27.08.1969 | The General Post Office, Postmarked at National Postal Museum
BUY NOW   £40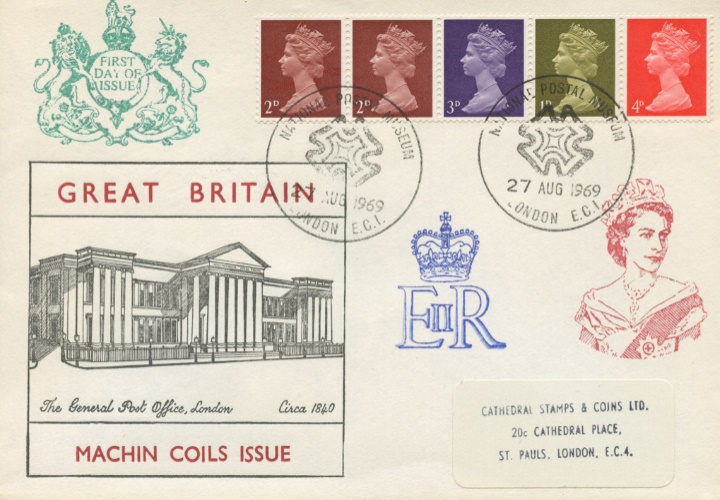 Click on image for larger view
Notes:

A super little cover depicting the General Post Office in London, circa 1840. The postage stamps were the first to be issued in se-tenant multi coil format, i.e. several different denominations all joined together. These were available from stamp machines only. The the total stamp value was 12 old pence, i.e one shilling was required to insert into the machine to obtain the stamps.

In Stock

Reference Images:
Definitive Stamp

Why not take a look at other items on a similar theme?