Rowland Hill: Miniature Sheet Stamps
These Post Office stamps were affixed to specially designed envelopes and postmarked on the first day that the stamps were issued.
24.10.1979 | GPO London 1840, Postmarked at Various
BUY NOW   £40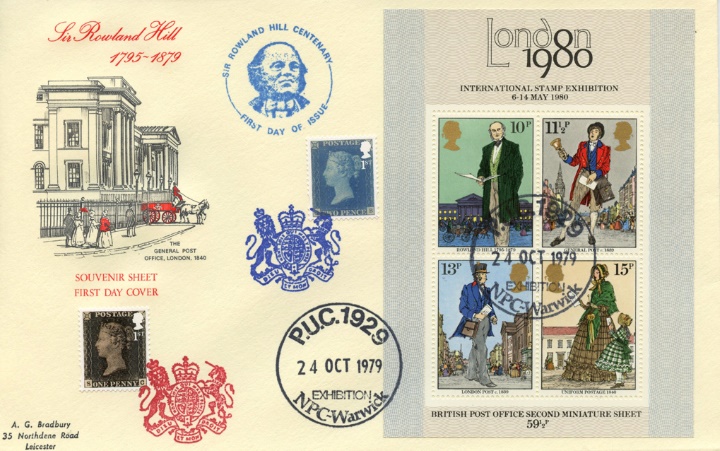 Click on image for larger view
Stamp Details:

10p Rowland Hill
11 1/2p General Post c.1839
13p London Post c.1839
15p Uniform Penny Post 1840


Notes:

Please note that there were several different postmarks for this issue. Therefore the cover you purchase may have a different postmark to the one shown above.

In Stock

Reference Images:
Miniature Sheet
Postmark illustrations

Why not take a look at other items on a similar theme?