Britannia: £10 Stamps
These Royal Mail stamps were affixed to specially designed envelopes and postmarked on the first day that the stamps were issued.
02.03.1993 | Windsor Castle, Postmarked at London
BUY NOW   £60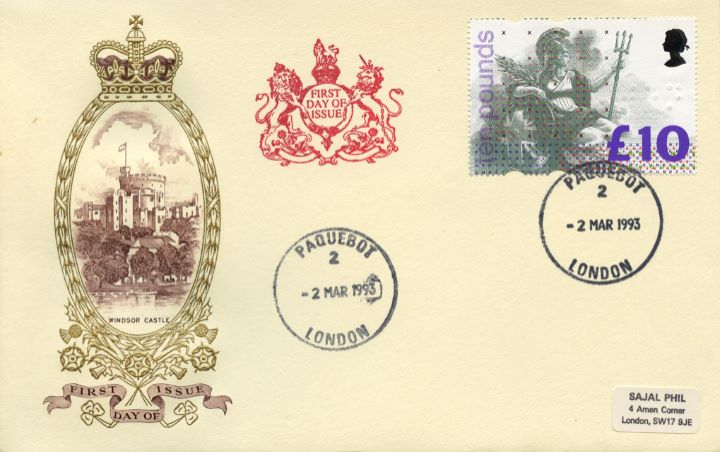 Click on image for larger view
Notes:

In 1993 Royal Mail issued their first (and only) £10 postage stamp. Because of the cost many collectors ignored this issue which has made these first day covers much scarcer than normal. This particular cover has a beautiful 'die-stamped' illustration of Windsor Castle with the rare PAQUEBOT (Posted at Sea) postmark - very appropriate for the Britannia theme. The stamp was printed with several additional security features including silver stars and braille.

In Stock

Reference Images:
Definitive Stamp
Presentation Pack (28)
PHQCards (D1)

Why not take a look at other items on a similar theme?