1st & 2nd stamps issued in sheets of 100 Stamps
22.06.1998 | Self Adhesive stamps - new booklet format, Postmarked at London
BUY NOW   £250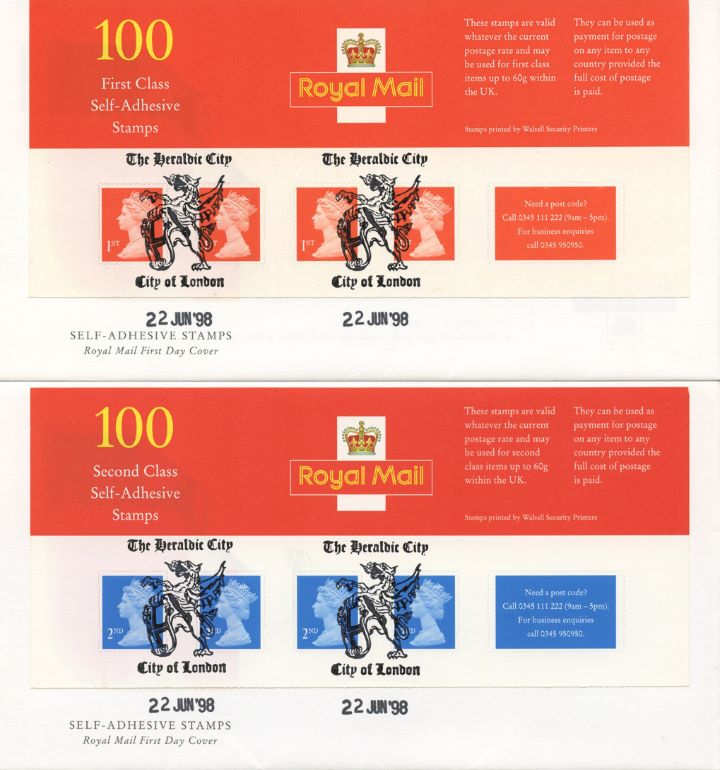 Click on image for larger view
22nd June

1998

- 1st & 2nd stamps issued in sheets of 100

Notes:

I have never seen these new format booklet stamps on first day covers - a very rare pair of covers.

Stock remaining:

One Left!
Why not take a look at other items on a similar theme?