Travelling Post Office Stamps
25.07.2003 | South Wales TPO - Last Day of Service, Postmarked at TPO Travelling Post Office
BUY NOW   £20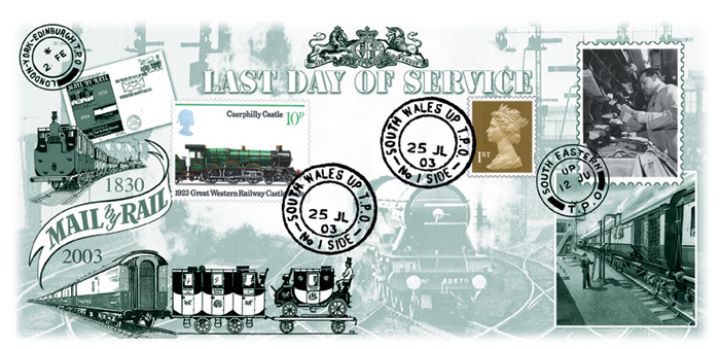 Click on image for larger view
25th July

2003

- Travelling Post Office

Notes:

NB Whilst this cover design remains the same, each cover has different postmarks and postage stamps. Some are also printed in different colours. Therefore I cannot guarantee that the cover you receive will be exactly the same as shown. However they all look superb with really clear postmarks, and I feel sure you will like the cover you receive.




Stock remaining:

Two Left!
Why not take a look at other items on a similar theme?