D-Day Landings 60th Anniversary Stamps
To be issued on 06.06.2019 | Operation Overlord, Postmarked at Douglas
PRE-ORDER   £24.75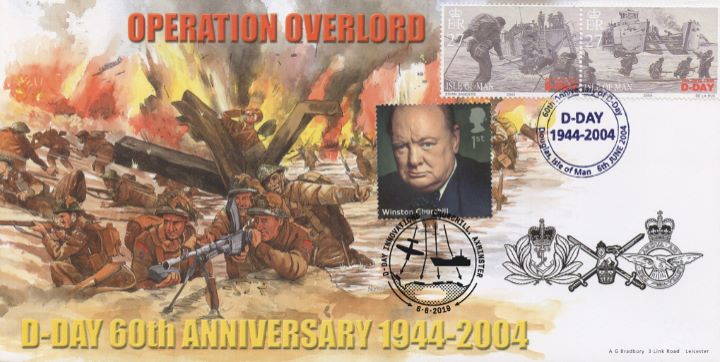 FREE Delivery on pre orders!
Click on image for larger view
6th June

2019

- D-Day Landings 60th Anniversary - Now available for pre-order.

Notes:

Superb covers postmarked on both the 60th and 75th D-Day anniversaries. This cover bears a pair of Isle of Man D-Day stamps (designs of which may vary to those shown) issued in 2004 with a Douglas postmark of that date. To these covers I have added the Winston Churchill stamp issued in 2014 (part of the Prime Ministers stamp issue) - This stamp will be cancelled with a special D-Day postamark on 6th June 2019 - the 75th anniversary of D-Day - A great cover - only the best from BFDC Ltd!
Why not take a look at other items on a similar theme?