Life and Times of Nelson
19008 | 01.07.2005 |
£29.99
BUY NOW
Printed by Royal Mail. Designed by Adrian Bradbury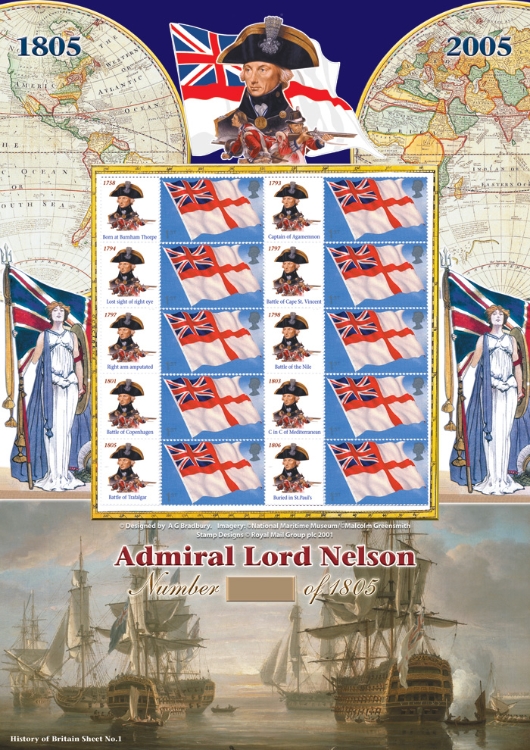 Click on image for larger view
Issue:
Life and Times of Nelson Stamp Sheet (Smilers®)
The sheet is limited to 1805 numbered copies.
After the huge success of the first Nelson sheet with Union Jack stamps, this exquisite second sheet has also been produced in a limited edition of just 1805 numbered copies - but this time with the White Ensign stamps. Each of the stamp labels reproduces in miniature the painting of Nelson by Malcolm Greensmith, with an important date and event in the history of Nelson - making each label different. The stamps are flanked by an image of Britannia taken from a Trafalgar Centenary brochure produced in 1905. At the foot of the stamps is the stunning painting, reproduced by kind permission of the National Maritime Museum, of Nelson's Flagships.