Battle of the Somme 1916
24091 | 09.11.2006 |
£29.99
BUY NOW
Printed by Royal Mail.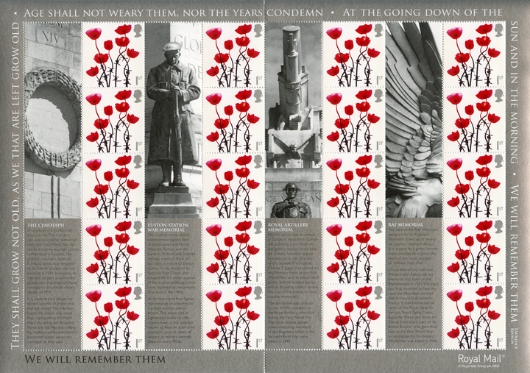 Click on image for larger view
Issue:
Battle of the Somme 1916 Stamp Sheet (Smilers®)
Producer/Series:
Royal Mail
2006 marks the 90th anniversary of the Battle of the Somme and to coincide with this year's Remembrance Day Royal Mail is to issue the Lest we Forget Generic Sheet.

This is the first of three issues between now and 2008, the 90th anniversary of the end of the First World War.

The Somme, was the bloodiest land battle in UK military history and one which fuelled the need for remembrance.