Bobby Moore
23612 | 06.06.2006 |
£45
BUY NOW
Printed by Royal Mail.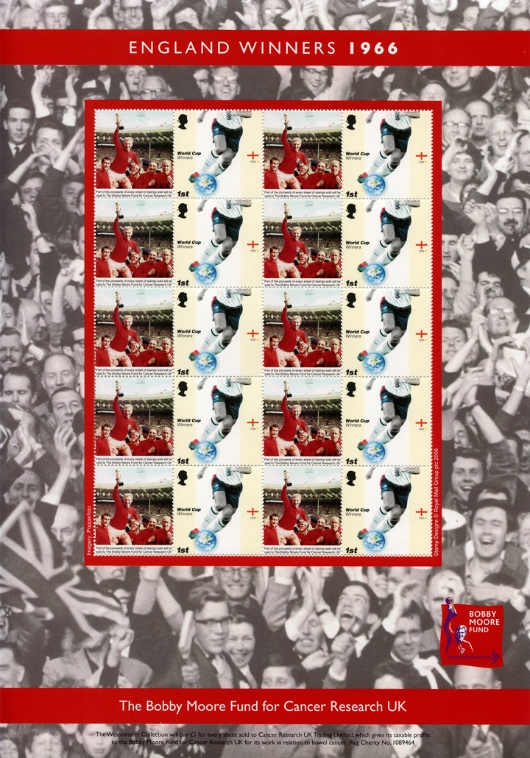 Click on image for larger view
Issue:
Bobby Moore Stamp Sheet (Smilers®)
Producer/Series:
Westminster
A special customised stamp sheet featuring the unique Bobby Moore, Captain of the 1966 World Cup-Winning team. The sheet comprises 10 First Class 'England Winners' stamps from the 40th anniversary issue with labels depicting the England Captain with the magnificent trophy after the momentous victory over West Germany, 30th July 1966. The border is a black and white image of the cheering crowd at Wembley on that never-to-be-forgotten day.