Centenary of the first Scout Camp
25523 | 21.07.2007 |
£125
Printed by Royal Mail. Designed by Adrian Bradbury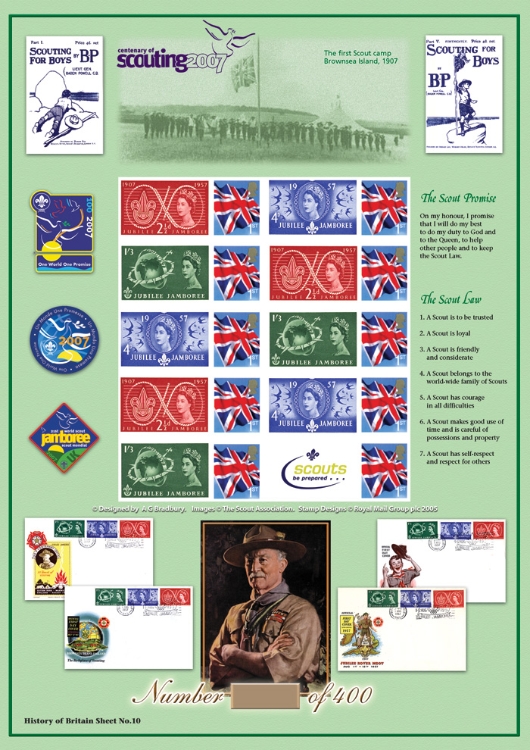 Click on image for larger view
Issue:
Centenary of the first Scout Camp Stamp Sheet (Smilers®)
The sheet is limited to 400 numbered copies.
To mark the Centenary of Scouting I have designed this special customised stamp sheet featuring the latest Scouting badges with images of the Jubilee Jamboree stamps issued by the Post Office in 1957 to mark the 50th anniversary of scouting. This sheet carries a donation to the Scout Association and has been produced with their cooperation.