Southern Railway
36995 | 06.08.2007 |
£29.99
BUY NOW
Printed by Royal Mail.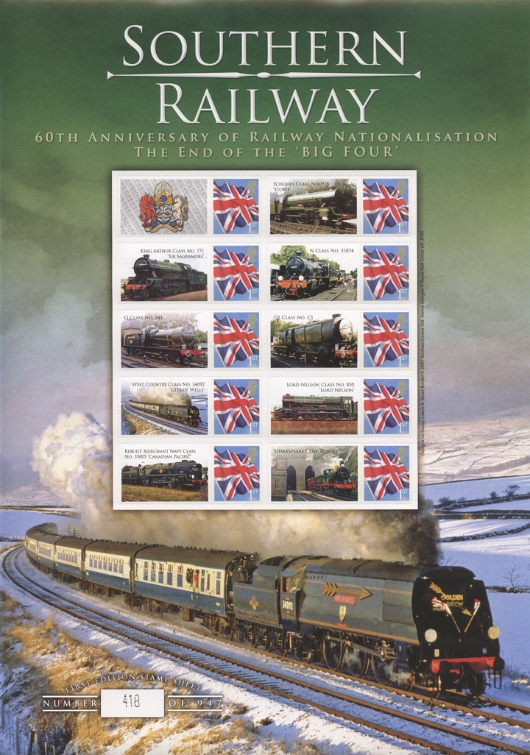 Click on image for larger view
Issue:
Southern Railway Stamp Sheet (Smilers®)
The sheet is limited to 947 numbered copies.
One of four Benham Railway sheets marking the nationalisation of the 'Big Four' railway companies: Great Western; London Midland and Scottish; London North Eastern; and Southern Railways.