Coronation of George VI
24169 | 01.01.2007 |
£95
Printed by Royal Mail. Designed by Adrian Bradbury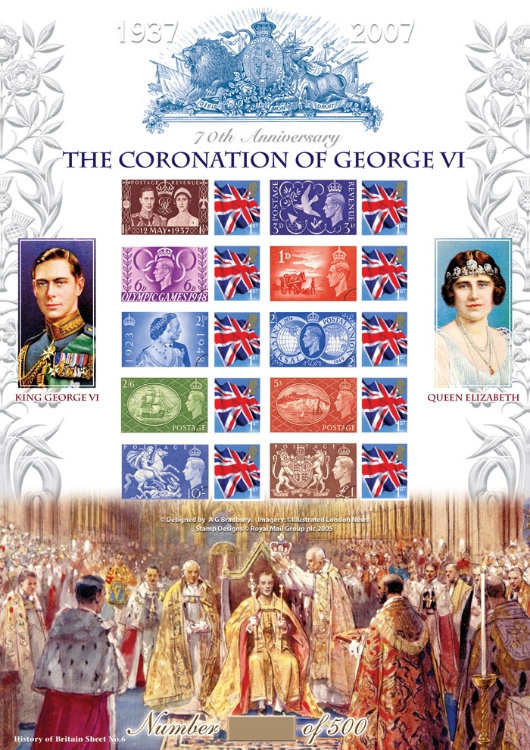 Click on image for larger view
Issue:
Coronation of George VI Stamp Sheet (Smilers®)
The sheet is limited to 500 numbered copies.
Very few remaining.

Upon the death of King George V on 20th January 1936, King Edward VIII accceeded to the throne, his coronation being planned for the May of the following year. Edward abdicated on 10th December 1936, after a reign of only 325 days.

Thus it was that on 11th December 1936 Prince Albert became; 'His most Excellent Majesty George the Sixth, by the Grace of God, of Great Britain, Ireland, and of the British Dominions beyond the seas, King, Defender of the Faith, Emperor of India.' King George VI's coronation took place the following year on 12th May 1937. This superb customised stamp sheet marks the 70th anniversary of that Coronation.