90th Anniversary of the RAF
26820 | 01.02.2008 |
£29.99
Printed by Royal Mail. Designed by Adrian Bradbury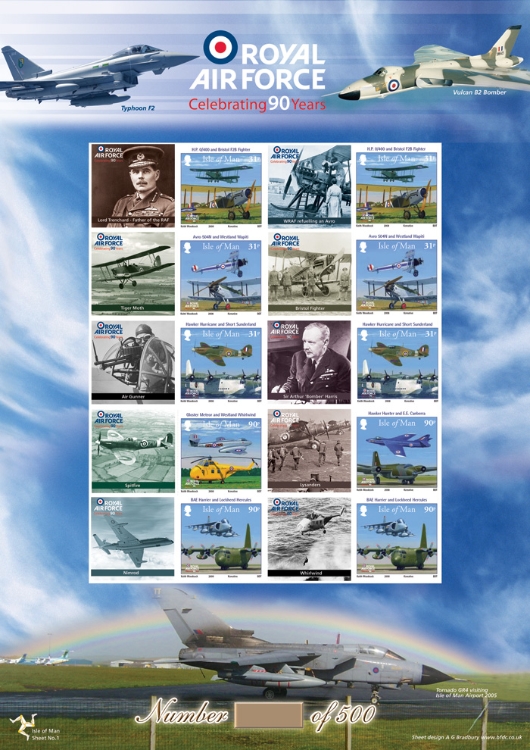 Click on image for larger view
Issue:
90th Anniversary of the RAF Stamp Sheet (Smilers®)
The sheet is limited to 500 numbered copies.
I was approached by the Isle of Man Post Office Philatelic Bureau to design a smilers style stamp sheet to mark the 90th anniversary of the RAF - to coincide with their first stamp issue of 2008. What you see above is the finished design which incorporates all six stamp designs plus ten different stamp labels of famous RAF personnel and aircraft.

VERY FEW REMAINING!