Country Definitives
27476 | 03.09.2008 |
£29.99
BUY NOW
Printed by Royal Mail. Designed by Adrian Bradbury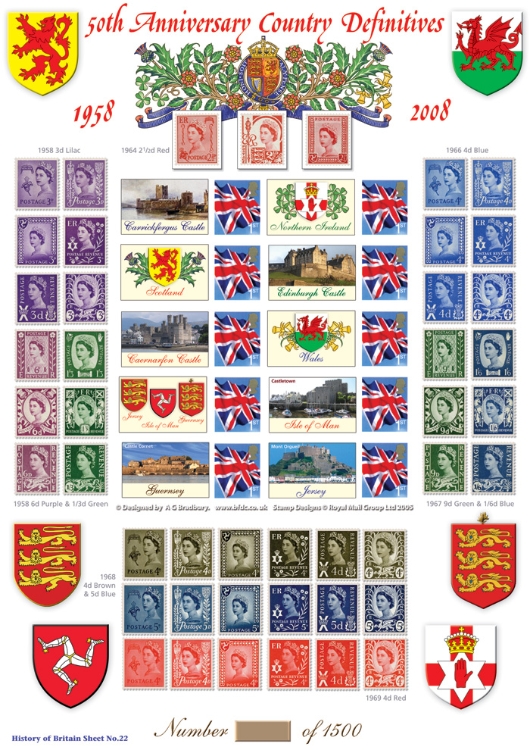 Click on image for larger view
Issue:
Country Definitives Stamp Sheet (Smilers®)
The sheet is limited to 1500 numbered copies.
2008 marks the 50th anniversary of the first ever pictorial stamps issued by the then GPO. These were the first ever stamps for Nothern Ireland, Scotland, Wales and the three islands Guernsey, Jersey and the Isle of Man. The three islands became independent postal administrations in 1969 and 1971. Regional stamps for Northern Ireland, Scotland and Wales still continue to be issued in the form of 'Country Definitives'.

This marvellous sheet features a picture of every regional stamp issued between 1958-1969, i.e. all of the pre-decimal stamps which depicted the Wilding portrait of the Queen. The stamp labels feature castles from each regional with regional emblems.