Isle of Man Bank Notes
28127 | 02.06.2008 |
£29.99
BUY NOW
Printed by Royal Mail. Designed by Adrian Bradbury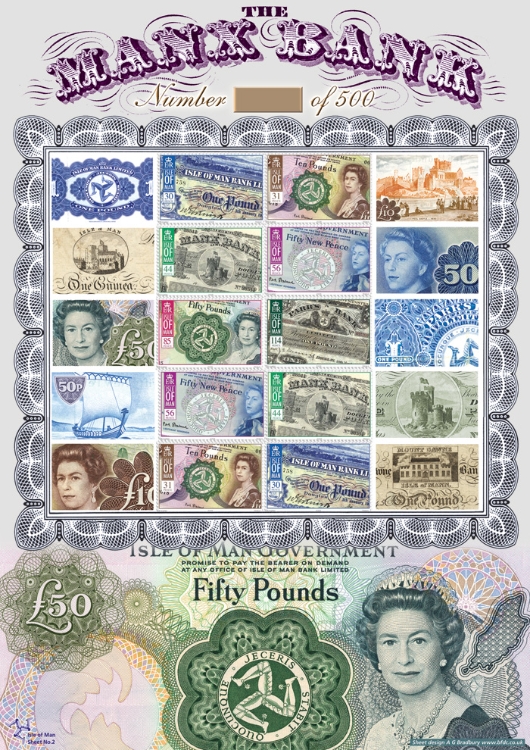 Click on image for larger view
Issue:
Isle of Man Bank Notes Stamp Sheet (Smilers®)
The sheet is limited to 500 numbered copies.
The incredible detail on this sheet shows some of the intricate Bank Note designs issued by the Isle of Man Treasury over the past 200 years or so.

I am sure this will be very popular with collectors of both stamp sheets and bank notes.