Lest We Forget Poppies
42403 | 06.11.2008 |
£39.99
BUY NOW
Printed by Royal Mail.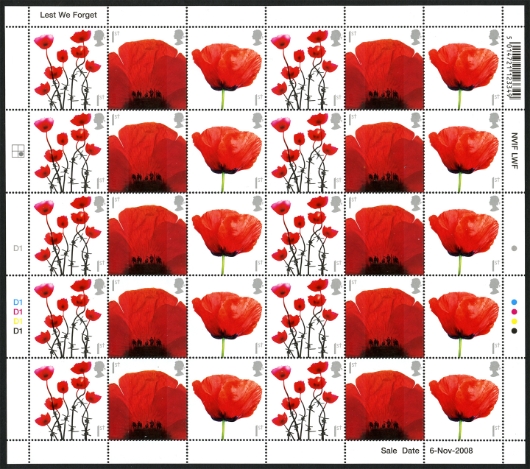 Click on image for larger view
Issue:
Lest We Forget Poppies Stamp Sheet (Smilers®)
Producer/Series:
Royal Mail
These three different 1st Class poppy stamp designs were issued as part of the following stamp issues:
2006 Lest We Forget - Somme
2007 Lest We Forget - Passchendaele
2008 Lest We Forget - Armistice
These three poppy stamps were issued se-tenant in sheet format on the same date as the Armistice issue. It is very difficult to now find these stamps in sheet format.