National Association of Retired Police Officers
30787 | 20.12.2008 |
£0
Printed by Royal Mail. Designed by Adrian Bradbury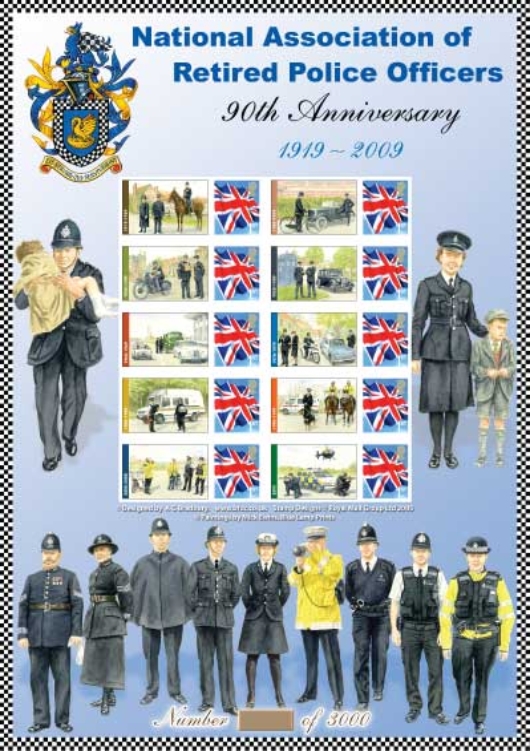 Click on image for larger view
Issue:
National Association of Retired Police Officers Stamp Sheet (Smilers®)
Producer/Series:
A G Bradbury
The sheet is limited to 3000 numbered copies.
In February 2006 I was asked by NARPO (the National Association of Retired Police Officers) to produce a special stamp sheet to mark their 90th anniversary in 2009.

After almost three years the sheet was finally approved and offered to NARPO's 73,000 members through their quarterly journal which was despatched in November 2008.

The sheet, which was limited to 3,000, sold out within a week of the mailing and was massively over subscribed. Members could only order a maximum of three sheets. The vast majority of orders were for one sheet.

This project raised £18,000 for police charities.

I undertook to handle the whole project, from design ideas, to marketing via the journal NARPO NEWS, which included designing the front cover of the journal and the design, print and folding of the leaflet/order form which was stapled inside the journal.