Round Format Smilers
37003 | 15.01.2008 |
£60
Printed by Royal Mail.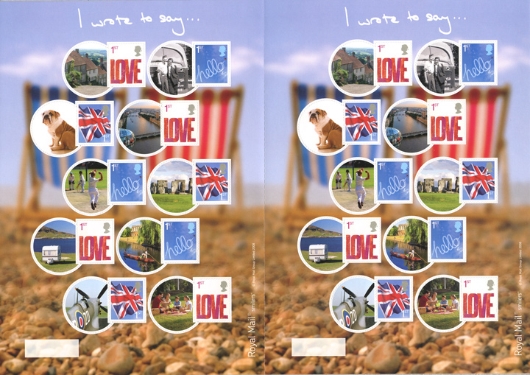 Click on image for larger view
Issue:
Round Format Smilers Stamp Sheet (Smilers®)
Producer/Series:
Royal Mail
These new round Smilers are featured on the background of a typical pebble beach with traditional deck chairs. The stamp labels feature various holiday/leisure activities and locations: Gold Hill, Shaftesbury; nostalgic image of friends on bus outing; bulldog; the London Eye; a game of cricket; Stonehenge; seaside caravan; punting; spitfire; and a pic-nic in the park.