Normans & Plantagenets
25871 | 15.02.2008 |
£25
BUY NOW
Printed by Royal Mail. Designed by Adrian Bradbury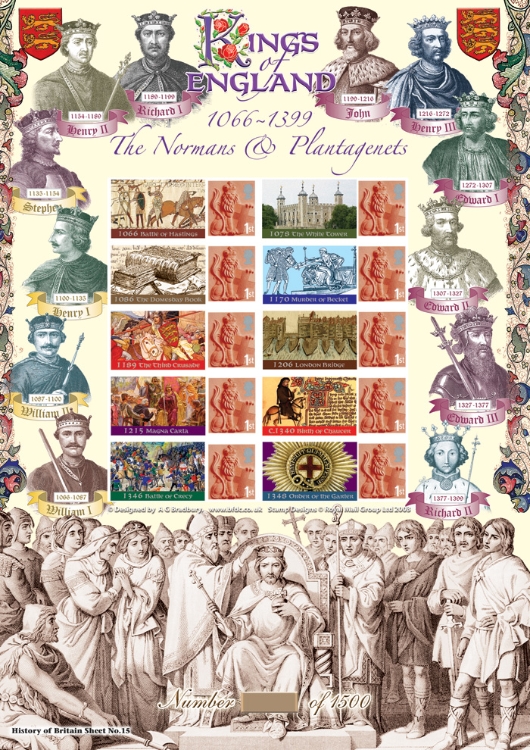 Click on image for larger view
Issue:
Normans & Plantagenets Stamp Sheet (Smilers®)
The sheet is limited to 1500 numbered copies.
This design features detailed engraved prints of the Kings of England from William I (1066) to Richard II (1399). The labels feature notable events which took place during the same period. This will be an annual series covering the Kings and Queens of England. I believe this will be the first business customised sheet to utilise the small format HERALDIC LION stamp.