Titanic Heritage Trust
26964 | 15.04.2008 |
£125
BUY NOW
Printed by Royal Mail. Designed by Adrian Bradbury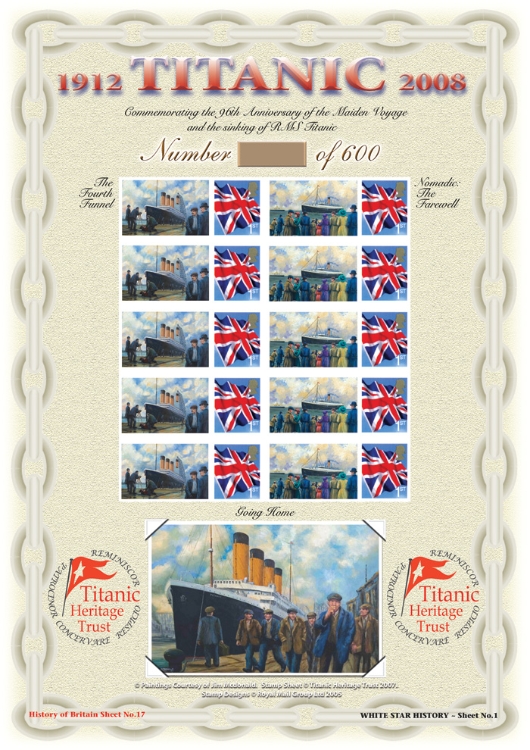 Click on image for larger view
Issue:
Titanic Heritage Trust Stamp Sheet (Smilers®)
The sheet is limited to 600 numbered copies.
This nostalgic design features three paintings relating to the Titanic by Jim Mcdonald:Titanic - The Forth Funnel; The Nomadic - 'The Farewell'; and the painting at the foot of the sheet, 'Going Home'.

The Titanic Heritage Trust will be commissioning a new sheet each year in the run up to the centenary of the sinking of RMS Titanic in 2012. Once again a small print run of only 600 for this very collectable item.