Big Ben [Commemorative Sheet] Stamps
These Royal Mail stamps were affixed to specially designed envelopes and postmarked on the first day that the stamps were issued.
18.09.2009 | Westminster, Postmarked at London SW1
BUY NOW   £40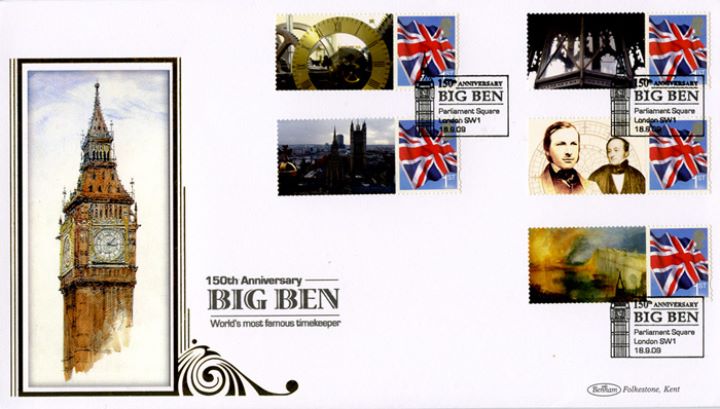 Click on image for larger view
Why not take a look at other items on a similar theme?
Royal Mail provided background information for this issue
click on titles to view details.
Big Ben Commemorative Sheet
Bearing 10 1st Class Union Flag stamps with beautiful attached labels. Concentrating on the iconic Clocktower itself - a focal point for celebration worldwide, this is a fantastic opportunity to commemorate the 150th anniversary of one of the worlds most famous landmarks.
Text © reproduced with the permission of Royal Mail Group Ltd. All rights reserved.