Northern Ireland 56p, 90p Stamps
These Royal Mail stamps were affixed to specially designed envelopes and postmarked on the first day that the stamps were issued.
31.03.2009 | Ulster landscape, Postmarked at Belfast
BUY NOW   £20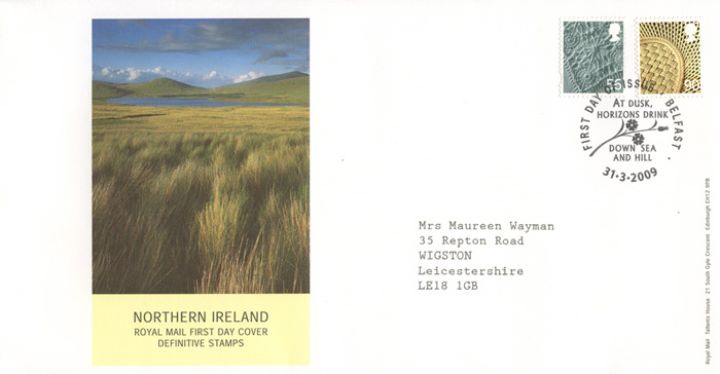 Click on image for larger view
Why not take a look at other items on a similar theme?
Royal Mail provided background information for this issue
click on titles to view details.
Technical Details:
Feature
Type/Detail
Stamps
England - Sedley Place
Scotland - Tayburn
Northern Ireland - Rodney Miller Associates
Wales - Tutsells Enterprise IG
Printer
De La Rue
Size
20mm(w) x 24mm(h)
Print Process
Gravure
Text © reproduced with the permission of Royal Mail Group Ltd. All rights reserved.