Charles Darwin
30208 | 12.02.2009 |
£29.99
BUY NOW
Printed by Royal Mail. Designed by Adrian Bradbury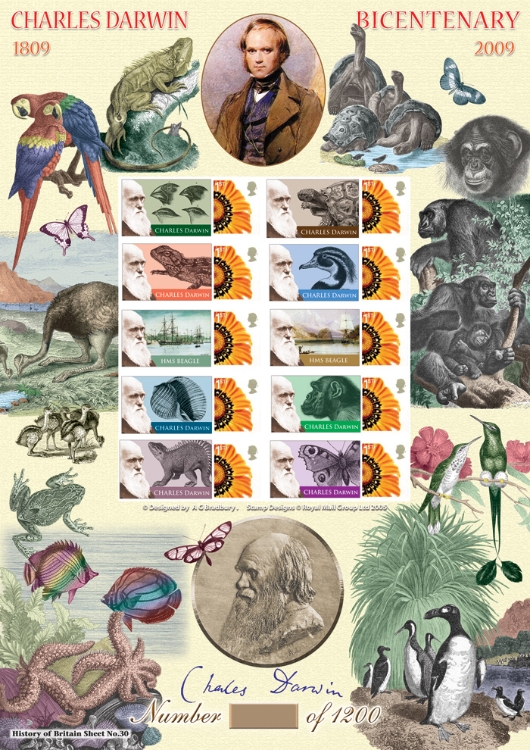 Click on image for larger view
Issue:
Charles Darwin Stamp Sheet (Smilers®)
The sheet is limited to 1200 numbered copies.
I think I have spent more time on this particular sheet than any other. Each of the illustrations in the border are from old black and white Victorian engravings which I have scanned. I have painstakingly cropped each one (i.e. removed the backgrounds) and then digitally coloured each image. I hope you will agree that all this work was worth the effort.