Fire and Rescue
30966 | 01.09.2009 |
£19.99
BUY NOW
Printed by Royal Mail. Designed by Adrian Bradbury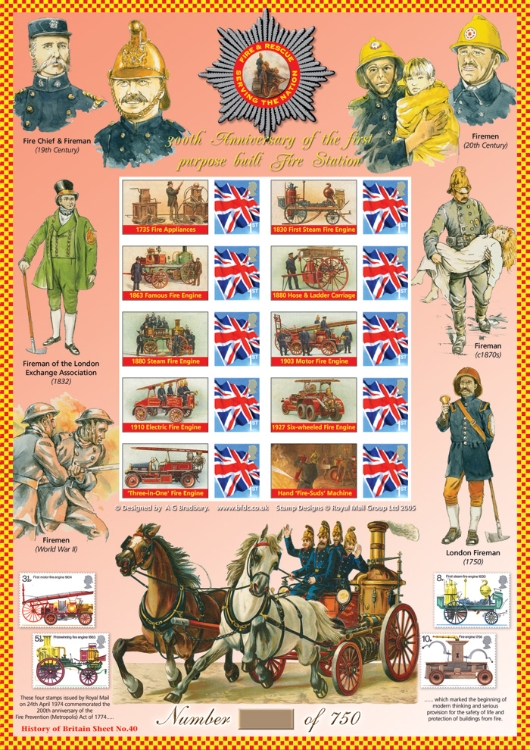 Click on image for larger view
Issue:
Fire and Rescue Stamp Sheet (Smilers®)
The sheet is limited to 750 numbered copies.
This sheet marks the 300th anniversary of the first purpose built fire station in Chester. The design features a brief pictorial history of the Fire and Rescue Service up to the end of the last century with specially commissioned paintings by Malcolm Greensmith and pictures from a variety of other souces. The sheet also reproduces a special set of stamps issued in 1974 which marked the bicentenary of the first Fire Service legislation.