Railway Engineers
30209 | 10.03.2009 |
£29.99
BUY NOW
Printed by Royal Mail. Designed by Adrian Bradbury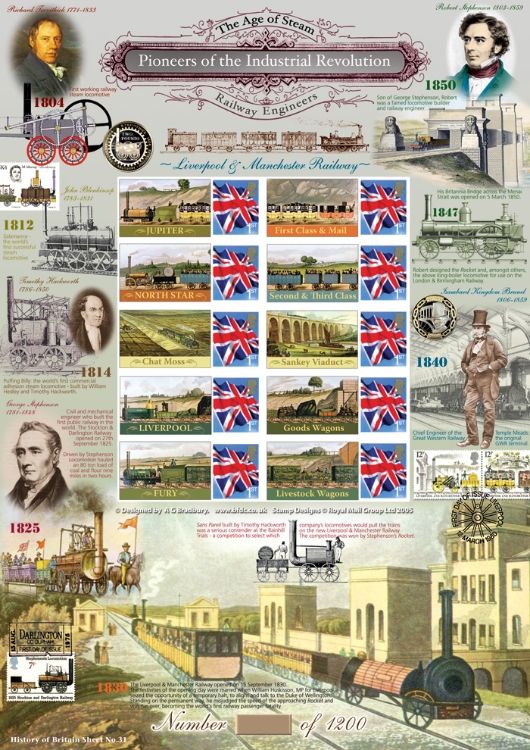 Click on image for larger view
Issue:
Railway Engineers Stamp Sheet (Smilers®)
The sheet is limited to 1200 numbered copies.
The development of railways during the 19th century happened because of the work of three main engineers - Richard Trevithick, George Stephenson and Isambard Kingdom Brunel. Without these three men, most of the major railway routes in use in Britain today would not exist.

2009 marks the 150th anniversary of locomotive builder and railway engineer Robert Stephenson.

My stamp sheet is a brief pictorial history of British railway engineering from Richard Trevithick's first working steam locomotive of 1804 through to the opening of Robert Stephenson's Britannia Bridge across the Menai Strait in 1850.

Other notables included on the sheet are John Blenkinsop and Timothy Hackworh. The labels depict early steam engines and an assortment of carriages from the Liverpool and Manchester railway which opened to the public in 1830.