King George V
34322 | 15.12.2009 |
£25
BUY NOW
Printed by Royal Mail. Designed by Adrian Bradbury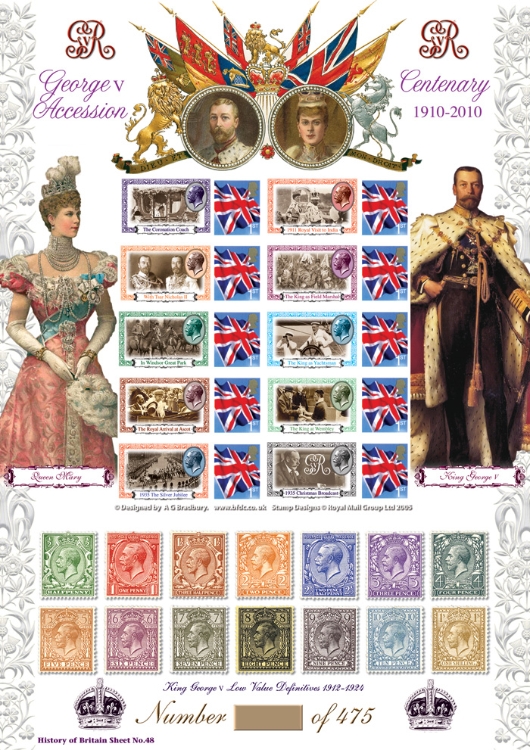 Click on image for larger view
Issue:
King George V Stamp Sheet (Smilers®)
The sheet is limited to 475 numbered copies.
The Duke of York succeeded his father as King George V on 6 May 1910. As the 70th anniversary of the Penny Black, it was perhaps an appropriate date for the accession of a king who became one of the most renowned philatelists of his time. Once again there are ten differently designed stamp labels of the king at various times during his reign.

The George V stamp labels feature:
The Coronation Coach
The Royal Visit to India in 1911
The King with Tsar Nicholas II
The King as Field Marshal
The King in Windsor Great Park with his sons
The King as Yachtman
The Royal Arrival at Ascot
The King at Wembley FA Final
The 1935 Silver Jubilee
The 1935 Christmas Broadcast

The border features images of Queen Mary and King George V with stamp reproductions of the low value definitives issued 1912-1924.