Moon Landing
30969 | 15.04.2009 |
£65
BUY NOW
Printed by Royal Mail. Designed by Adrian Bradbury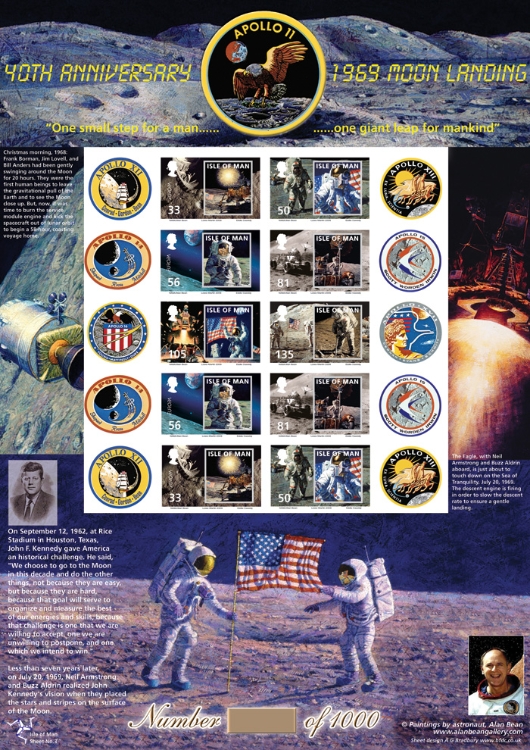 Click on image for larger view
Issue:
Moon Landing Stamp Sheet (Smilers®)
The sheet is limited to 1000 numbered copies.
This sheet marks the 40th anniversary of the first moon landing, and features the paintings of Alan Bean, the fourth astronaut to set foot on the moon. This sheet is now very rare - only a few now remaining.