Stamps of Wales
30460 | 02.03.2009 |
£19.99
BUY NOW
Printed by Royal Mail. Designed by Adrian Bradbury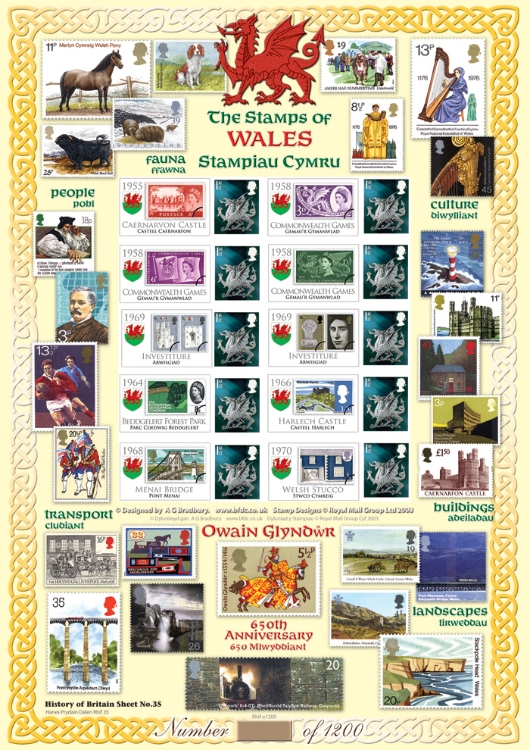 Click on image for larger view
Issue:
Stamps of Wales Stamp Sheet (Smilers®)
The sheet is limited to 1200 numbered copies.
To mark the 650th anniversary of the birth of Owain Glyndwr, I have designed this sheet featuring most of the Welsh related stamps which have been issued by Royal Mail. The pre-decimal (£sd) stamps are reproduced on the ten stamp labels and commence with the 1955 Caernarvon Castle five shillings stamp, followed by the Commonwealth Games issue of 1958 which were held in Cardiff. Other issues include the Investiture of the Prince of Wales, the Menai Bridge etc.

The decimal stamps (£p) are featured on the stamp sheet border and are grouped by subject: fauna, people, transport, landscapes, buildings and culture.