Routemaster: Design Classic
32885 | 04.01.2010 |
$168.75
Printed by Royal Mail. Designed by Adrian Bradbury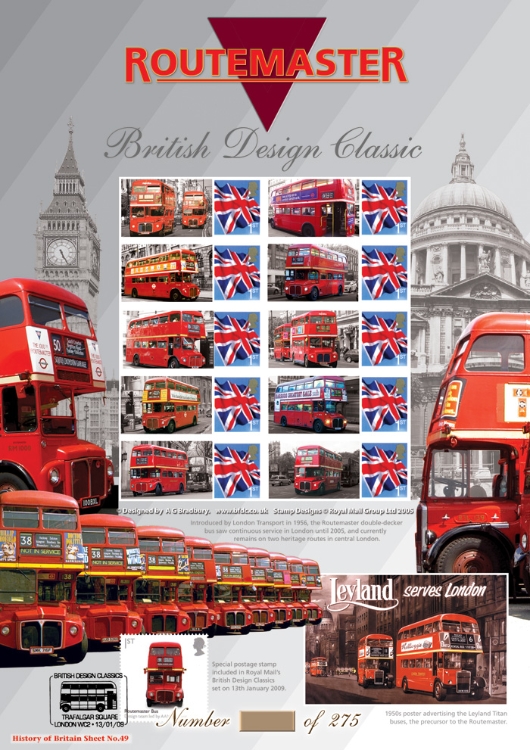 Click on image for larger view
Issue:
Routemaster: Design Classic Stamp Sheet (Smilers®)
The sheet is limited to 275 numbered copies.

Introduced by London Transport in 1956, the Routemaster double-decker bus saw continuous service in London until 2005, and currently remains on two heritage routes in central London.

I try to experiment with my stamp sheet designs - this is a new approach mixing full colour with sepia/greyscale images for the backgrounds of London streets and buildings. I think this looks very effective - I hope you agree! Once again I spent many hours on this design.