George II
37802 | 15.11.2011 |
£25
BUY NOW
Printed by Royal Mail. Designed by Adrian Bradbury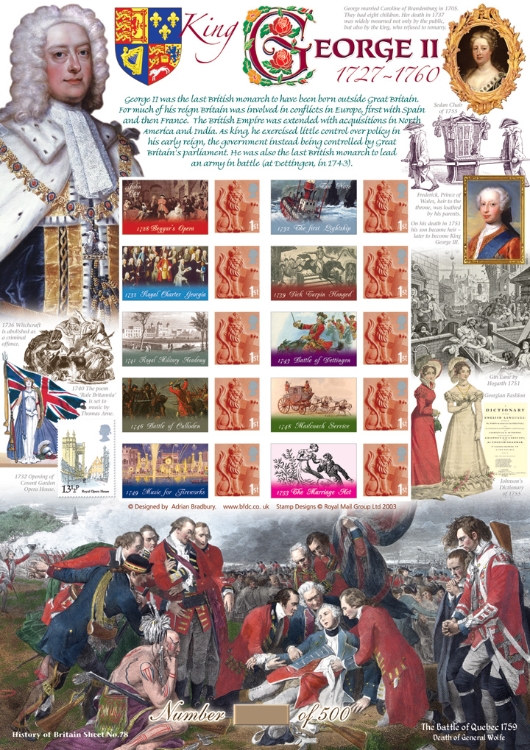 Click on image for larger view
Issue:
George II Stamp Sheet (Smilers®)
The sheet is limited to 500 numbered copies.
George II was the last British monarch to have been born outside Great Britain. For much of his reign Britain was involved in conflicts in Europe, first with Spain and then France. The British Empire was extended with acquisitions in North America and India. As king, he exercised little control over policy in his early reign, the government instead being controlled by Great Britain's parliament. He was also the last British monarch to lead an army in battle (at Dettingen, in 1743).

Text courtesy of Wikipedia