Royal Ascot
37010 | 01.06.2011 |
£29.99
BUY NOW
Printed by Royal Mail. Designed by Adrian Bradbury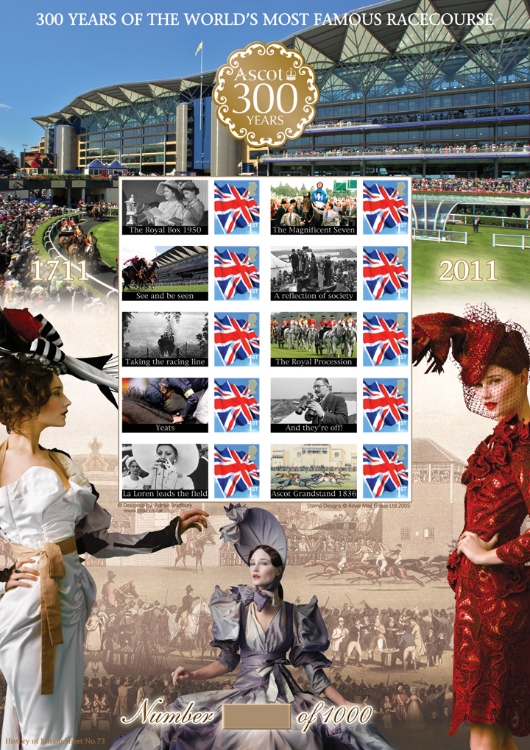 Click on image for larger view
Issue:
Royal Ascot Stamp Sheet (Smilers®)
The sheet is limited to 1000 numbered copies.
In 1711 Queen Anne chose Ascot Heath as the ideal location to race horses. The first race was held on 11th August of that year. To celebrate the 300th anniversary a special collectors edition stamp sheet has been commissioned. The stamp sheets are A4 in size and have been printed by Royal Mail. The edition is limited to just 1,000 numbered copies. Each stamp sheet depicts a selection of iconic images from Ascot s illustrious history ranging from early race meetings through to the present day.