The Royal Wedding
36713 | 31.03.2011 |
£19.99
BUY NOW
Printed by Royal Mail. Designed by Adrian Bradbury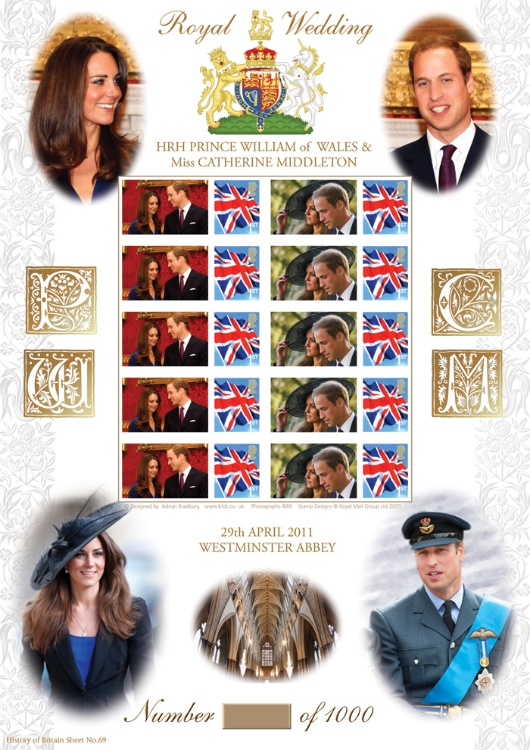 Click on image for larger view
Issue:
The Royal Wedding Stamp Sheet (Smilers®)
The sheet is limited to 1000 numbered copies.
This stamp sheet is in celebration of the wedding of Prince William and Kate Middleton. The design has received Royal approval including permission to feature Prince William s coat of arms. As always the stamp sheet will be printed by Royal Mail s security printers.
The A4 stamp sheet (210 x 297mm) includes ten Royal Mail union flag first class stamps. Printed alongside each stamp is a stamp label featuring the royal couple.
The border depicts Prince William s coat of arms flanked by engagement pictures of William and Kate, with their initials emblazoned on the side panels. Two recent photographs positioned either side of an interior view of Westminster Abbey provide the finishing touch to this sumptuous stamp sheet.