The Wedding Day
37049 | 05.07.2011 |
£19.99
BUY NOW
Printed by Royal Mail. Designed by Adrian Bradbury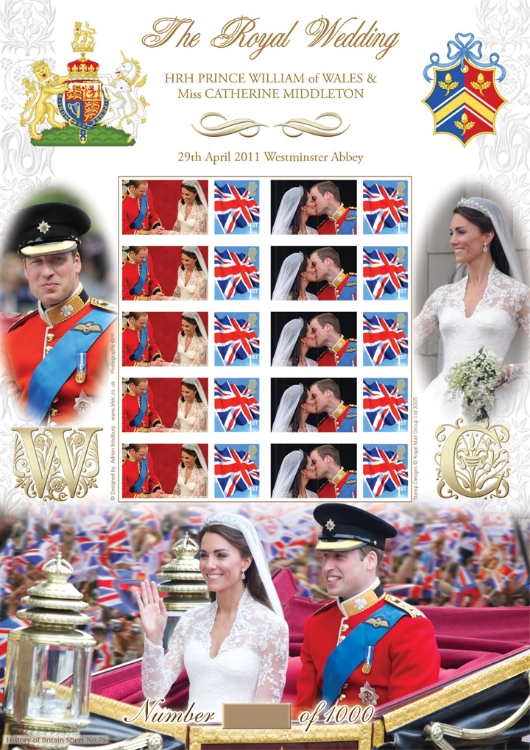 Click on image for larger view
Issue:
The Wedding Day Stamp Sheet (Smilers®)
The sheet is limited to 1000 numbered copies.
Following on from the success of the earlier stamp sheet featuring engagement and other images of HRH Prince William and Catherine Middleton, I have designed a second sheet featuring images from the wedding day. I hope you will agree that this makes a splendid souvenir of a most wonderful day - and a perfect companion for my earlier stamp sheet.