Britain's Sporting Heritage
38165 | 21.06.2012 |
£19.99
BUY NOW
Printed by Royal Mail. Designed by Adrian Bradbury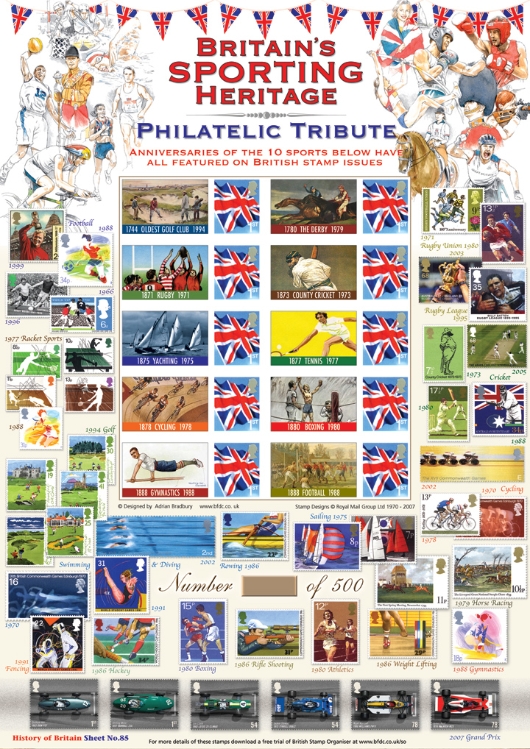 Click on image for larger view
Issue:
Britain's Sporting Heritage Stamp Sheet (Smilers®)
The sheet is limited to 500 numbered copies.
Sporting anniversaries and events have featured prominently on Royal Mail stamp issues for over fifty years. The first major event being the World Cup in 1966 held at Wembley with the 'England Winners' overprinted stamp following shortly after. The ten stamp labels on this stamp sheet depict some of the main sporting anniversaries and centenaries which have appeared on British stamps. As one would expect, Football, Rugby and Cricket have featured more than most, each appearing on four different stamp issues. Reproductions of just some of these stamp issues are depicted on the border, covering golf, tennis, swimming and cycling to name but a few.