Royal Flying Corps
38641 | 19.10.2012 |
£29.99
Printed by Royal Mail. Designed by Adrian Bradbury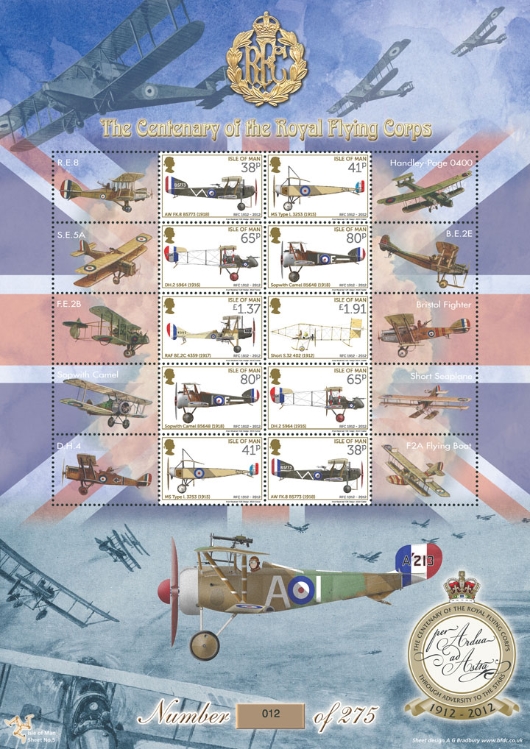 Click on image for larger view
Issue:
Royal Flying Corps Stamp Sheet (Smilers®)
The sheet is limited to 275 numbered copies.
This is the fifth sheet I have designed with the cooperation of the Isle of Man Postal Authority.
The sheet marks the centenary of the Royal Flying Corps. The Royal Flying Corps (RFC) was the over-land air arm of the British military during most of the First World War. During the early part of the war, the RFC's responsibilities were centred on support of the British Army, via artillery co-operation and photographic reconnaissance. This work gradually led RFC pilots into aerial battles with German pilots and later in the war included the strafing of enemy infantry and emplacements, the bombing of German military airfields and later the strategic bombing of German industrial and transportation facilities.
Text courtesy of Wikipedia