World War I - Warhorses
38923 | 26.11.2012 |
£15
BUY NOW
Printed by Royal Mail. Designed by Adrian Bradbury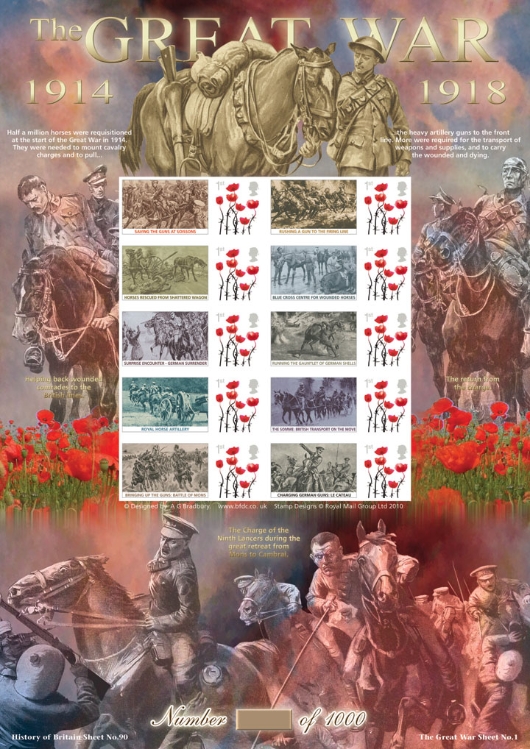 Click on image for larger view
Issue:
World War I - Warhorses Stamp Sheet (Smilers®)
The sheet is limited to 1000 numbered copies.
Half a million horses were requisitioned at the start of the Great War in 1914. They were needed to mount cavalry charges and to pull the heavy artillery guns to the front line. More were required for the transport of weapons and supplies, and to carry the wounded and dying.

This limited edition stamp sheet features authentic images by war artists. The border images show wounded comrades and horses returning from battle and the Charge of the Ninth Lancers during the great retreat from Mons to Cambrai.