George IV
38979 | 01.03.2013 |
€30.50
BUY NOW
Printed by Royal Mail. Designed by Adrian Bradbury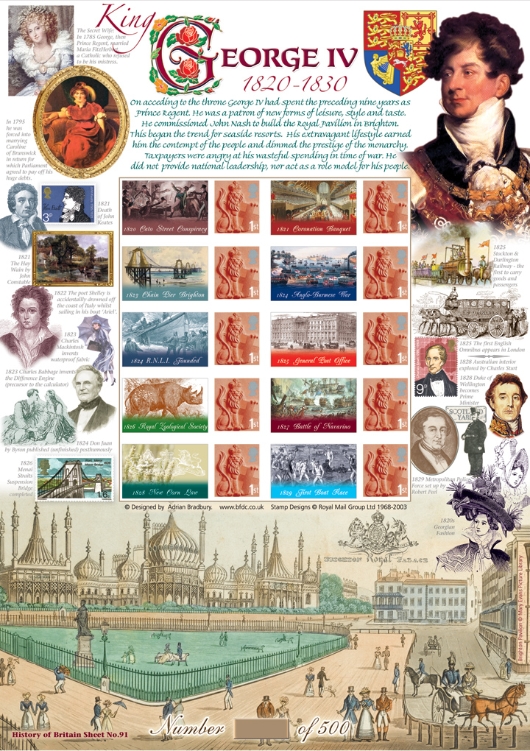 Click on image for larger view
Issue:
George IV Stamp Sheet (Smilers®)
The sheet is limited to 500 numbered copies.
On acceding to the throne George IV had spent the preceding nine years as Prince Regent. He was a patron of new forms of leisure, style and taste. He commissioned John Nash to build the Royal Pavilion in Brighton (the main image featured on this sheet). This began the trend for seaside resorts. His extravagant lifestyle earned him the contempt of the people and dimmed the prestige of the monarchy. Taxpayers were angry at his wasteful spending in time of war. He did not provide national leadership, nor act as a role model for his people.