World War I - Tanks
39492 | 08.04.2014 |
£25
BUY NOW
Printed by Royal Mail. Designed by Adrian Bradbury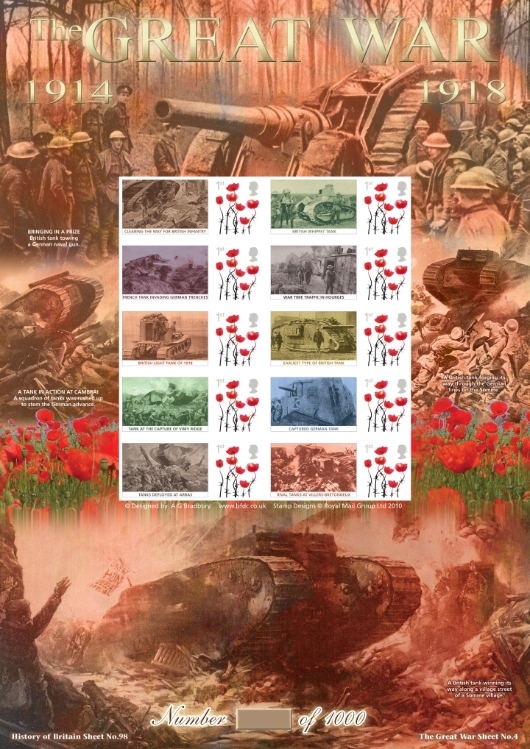 Click on image for larger view
Issue:
World War I - Tanks Stamp Sheet (Smilers®)
The sheet is limited to 1000 numbered copies.
This is the fourth sheet featuring different aspects of the Great War 1914-18. The sheet depicts the role of the tank and some of the famous battles where they helped to win the war.