75th Anniversary World War II
42466 | 27.08.2014 |
£75
BUY NOW
Printed by Royal Mail. Designed by Adrian Bradbury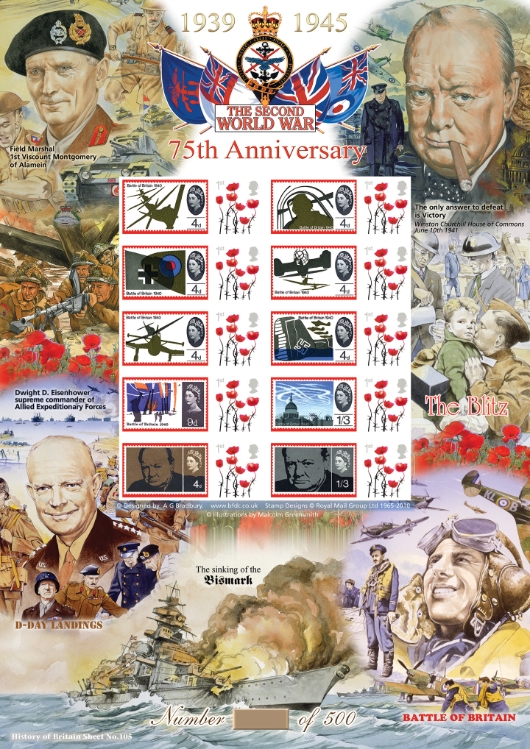 Click on image for larger view
Issue:
75th Anniversary World War II Stamp Sheet (Smilers®)
The sheet is limited to 500 numbered copies.
This sheet marks the 75th anniversary of the start of World War II on 3rd September 1939. It features the superb artwork of military artist Malcolm Greensmith. The ten stamp labels show reproductions of GPO stamps issued in 1965 marking the death of Winston Churchill and the 25th anniversary of the Battle of Britain.
NORMALLY £85 - For a limited period only,this sheet is available for just £45