Classic Stamps of 1964
41347 | 24.02.2014 |
£19.99
BUY NOW
Printed by Royal Mail. Designed by Adrian Bradbury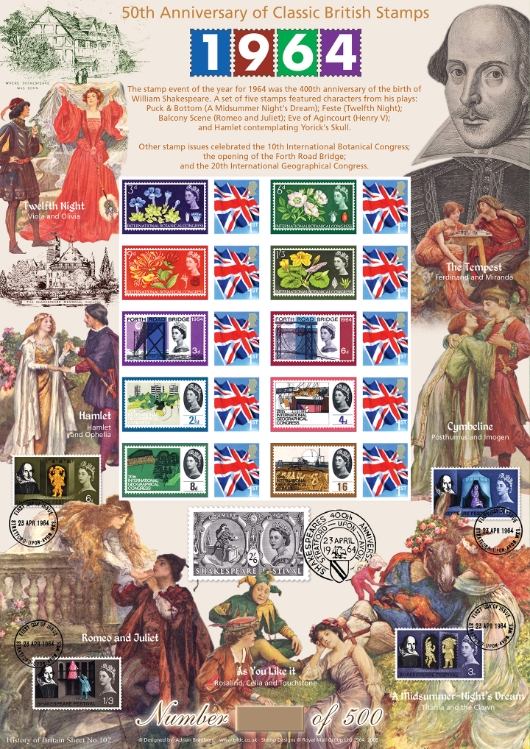 Click on image for larger view
Issue:
Classic Stamps of 1964 Stamp Sheet (Smilers®)
The sheet is limited to 500 numbered copies.
The stamp event of the year for 1964 was the 400th anniversary of the birth of William Shakespeare. A set of five stamps featured characters from his plays: Puck & Bottom (A Midsummer Night's Dream); Feste (Twelfth Night); Balcony Scene (Romeo and Juliet); Eve of Agincourt (Henry V); and Hamlet contemplating Yorick's Skull.
Other stamp issues celebrated the 10th International Botanical Congress; the opening of the Forth Road Bridge; and the 20th International Geographical Congress.