HM The Queen Head of the Commonwealth
44768 | 15.12.2015 |
£29.75
Printed by Royal Mail.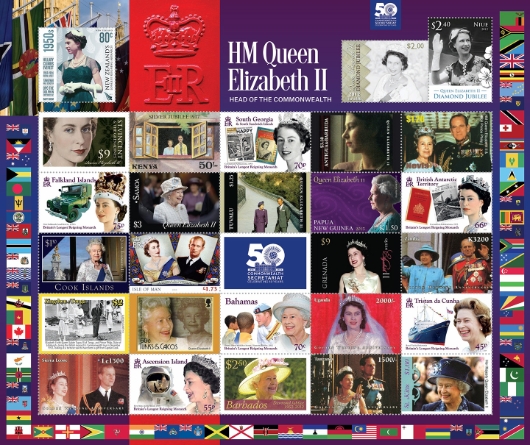 Click on image for larger view
Issue:
HM The Queen Head of the Commonwealth Stamp Sheet (Smilers®)
Producer/Series:
Isle of Man PO
This very special Royal stamp sheet is a world-first and unites 27 Commonwealth nations in celebration as we mark the 50th anniversary of the formation of the Commonwealth Secretariat and celebrate 2015 as the year in which Her Majesty the Queen, Head of the Commonwealth, become Britain's longest reigning monarch.
All of the 27 stamps have postal validity in the respective commonwealth countries.