Star Wars
44708 | 20.10.2015 |
£35
Printed by Royal Mail.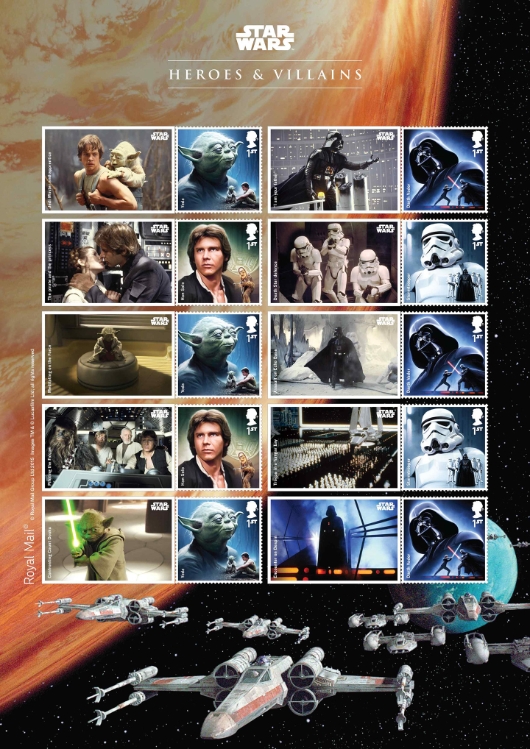 Click on image for larger view
Issue:
Star Wars Stamp Sheet (Smilers®)
Producer/Series:
Royal Mail
An A4 sized sheet featuring 10 1st class stamps 3 x Yoda, 3 x Darth Vader, 2 x Stormtrooper, 2 x Han Solo stamps along with labels showing film stills from the Lucasfilm archives. The sheet, supplied within a protective backing card and clear plastic cover, offers a unique collectible souvenir.