Reconstruction of Richard III Stamps
22.03.2015 | Richard III, Postmarked at Sutton Cheney
BUY NOW   £20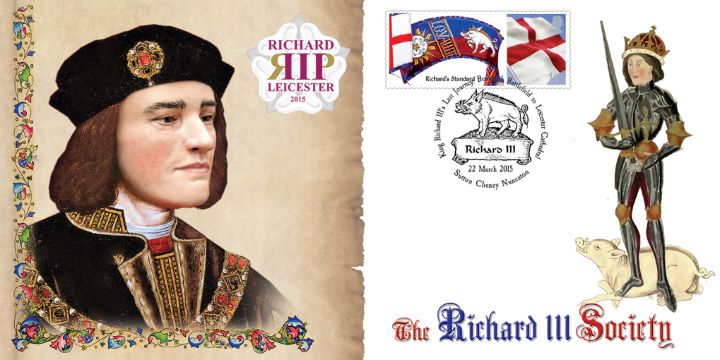 Click on image for larger view
22nd March

2015

- Reconstruction of Richard III

Notes:

These covers are hand made from the finest quality linen textured paper. This cover features Richard III's facial reconstruction which will change forever our perceptions of the king's appearance. Until now we have been dependent on the surviving portraits of the king to visualise how he might have appeared. We can now see how he probably looked when in his prime. Facing him is a portrait from the 500 year old Rous Roll.




In Stock

Available in the richard3rd offer.
Why not take a look at other items on a similar theme?