Self Adhesive: Penny Red Anniversary: 6 x 1st Stamps
These Royal Mail stamps were affixed to specially designed envelopes and postmarked on the first day that the stamps were issued.
18.02.2016 | Original Queen Victoria envelope double dated
BUY NOW   £40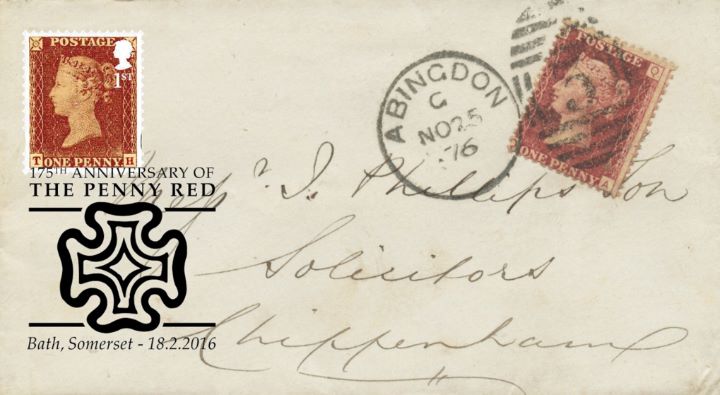 Click on image for larger view
Notes:

These covers are all unique and will therefore be different to the one shown. All the envelopes were originally posted during Queen Victoria's reign and have an original Penny Red stamp with various postmarks and possibly other frankings on the reverse. To these covers I have added the new 175th anniversary of the Penny Red stamp cancelled with a first day of issue postmark




In Stock

Reference Images:
Stamp Book
Postmark illustrations

Available in the RM2016 offer.
Why not take a look at other items on a similar theme?