Gloster E.28/39 Stamps
15.05.2016 | 75th Anniversary of the First Jet Engine, Postmarked at RAF Cranwell
BUY NOW   £15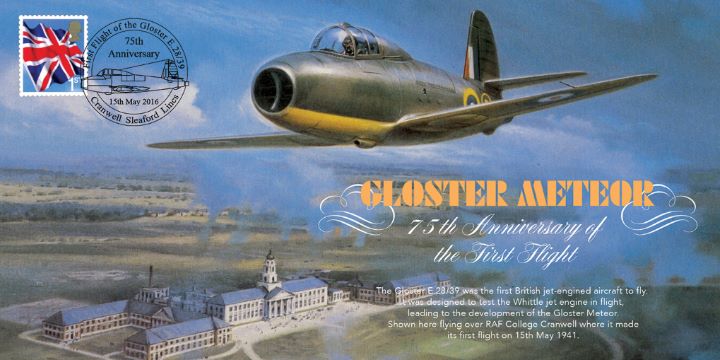 Click on image for larger view
15th May

2016

- Gloster E.28/39

Limited Edition:

100 copies Worldwide.

Notes:

The Gloster E.28/39, (also referred to as the "Gloster Whittle", "Gloster Pioneer", or "Gloster G.40") was the first British jet-engined aircraft to fly. It was designed to test the Whittle jet engine in flight, leading to the development of the Gloster Meteor. The first flight took place over RAF Cranwell on 15th May 1941 and shown on this first day cover.
These covers are hand made from the finest quality linen textured paper.


In Stock

Available in the Planes offer.
Why not take a look at other items on a similar theme?